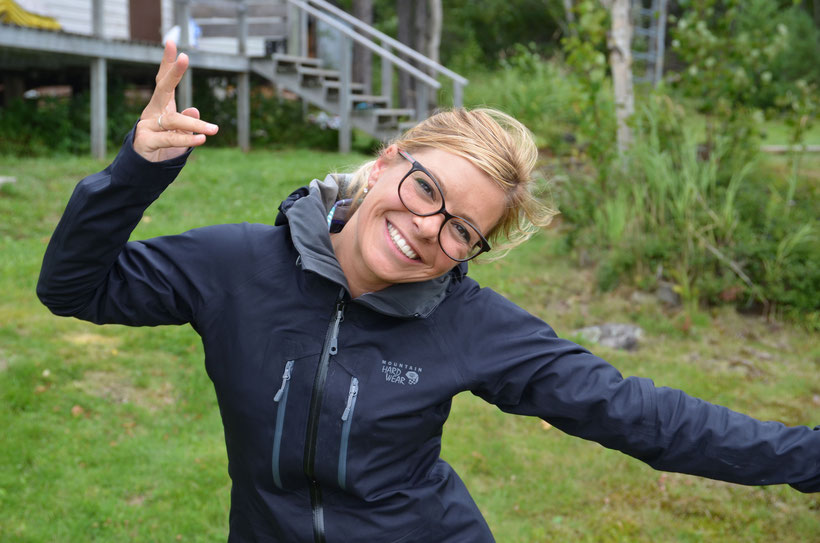 Fishing is a real passion for me. I'm not really interested in THE big catch, I just love to be on the water and enjoy every moment and nature while fishing!
If you want to learn more about me, you're in the right place. Read to learn how i became a pro angler and .
The fish world has fascinated me since childhood. I got my biological knowledge about the fish from my dad, who looked at countless fish documentaries with me and went snorkeling in the lake and sea with me. Dad, even a hobby diver, didn't go fishing with me. There were two school friends who brought me closer to fishing. After school we went out with a rod. My worm and pose caught my very first fish, a perch. Immediately the passion for the hobby « fishing » was kindled.
The passion has remained the same to this day. Traveling is always fishing trips for me, so I regularly fish for different species in different countries with different techniques. I am always looking for special fishing experiences and expeditions into the wild. I do what I always dreamed of : travel the world with my fishing rod.
After a report about me in the Süddeutsche Zeitung, several TV channels caught my eyes. I've been to Stefan Raab's late night show and other shows twice. Together with Auwa Tiemann we had a fishing show on DMAX. But I was also out with Matt Hayes to produce a season for the Discovery Channel.
In the fishing industry I am regularly booked for moderations and lectures.
Since 2016, however, I have focused purely on online. For me it is more self-determined and I enjoy it a lot more. I keep feeding Facebook and Instagram with my fishing pictures and videos. I regularly publish entertaining fishing videos from all over the world on YouTube, as well as informative fishing tutorials.













You may have seen me on this media during last past years.
In the beginning it was water in and around Berlin. However, I was always curious to explore and fish new waters. I love the Netherlands for its good fishing grounds, but i will explore much more in France's waters in the near future.
WHAT IS YOUR FAVORITE FISH ?
Perch, pike, zander. Carp, catfish, salmonids and seafish. I can not and do not want to decide which type of fish and with which fishing technique I actually prefer fishing. It is precisely the appeal of diversity that keeps me trying out new fishing techniques.
WHAT IS YOUR BEST FISHING MEMORIE?
My adventure in outer Mongolia. It was not just a nice moment, the whole expedition was the greatest thing I have done so far. Far away from civilization, in an absolutely wild and untouched nature, with the belly boat drifting wild rivers and fishing for huchen.
DOES FISHING IS YOUR WORK ?
Can you call it work if it's a passion? In any case, it is the most beautiful work in the world !
In winter at trade fairs all over Europe.